Willie Lomax was born and raised in Miami, Florida. His father was a jazz drummer, playing with Cannonball Adderley, Billy Eckstine, June Christy, Al Haig, George Shaw & Blue Mitchell during the 1950's jazz scene in the Miami - Ft. Lauderdale area, and the records of Cannonball, Miles Davis, Count Basie and Duke Ellington would be on in the house night after night. At age 9, Willie started on the trumpet, switching to the guitar at age 18 when he moved to Tallahassee, Fl. The first song he performed live was Muddy Waters' hit "Manish Boy" and, after seeing Muddy live in Tallahassee the following year, the blues became an integral part of Willie's life.
Willie's main musical influences can be found in Albert King, Buddy Guy, Albert Collins, Johnny Guitar Watson, Frank Frost, Tiny Grimes, Jimi Hendrix, Stevie Ray Vaughan, Miles Davis and Ronnie Earl, although Willie says he can list over a hundred influences when space permits.
Making Tampa, Florida home since 1985, Willie has recorded and/or shared the stage with: Frank Frost, Sam Carr, Big Jack Johnson, Carey Bell, Sam Myers, Arthur Williams, Super Chikan, Ronnie Earl, James Peterson, Lucky Peterson, Eric Gales, Diamond Teeth Mary, the Hi-Rythm section of Leroy Hodges and Howard Grimes, Jerry Martini, Rock Bottom, Troy Turner, Walfredo reyes Jr. and Shawn Brown.
Willie has played the Long Beach Blues Festival featuring Robert Cray, the King Biscuit Blues Festival featuring Albert King, the Rock Crusher Canyon Blues Festival featuring Buddy Guy, the Riverwalk Blues Festival featuring Ronnie Earl and the Tampa Bay Blues Festival featuring Delbert McClinton.
Willie's CD "GIVE ME BACK MY TEETH" charted at #25 on the Living Blues National Radio Charts and garnered the Real Blues Awards best independent release in 1996. His CD "RIBS ARE READY" charted at # 16 on the Living Blues Radio Charts and garnered three more Real Blues Awards, one for Shawn Brown as vocalist of the year, best independent blues release and one for best production. The disc also featured two Lomax originals which appeared in the feature film "TULLY". Other songs from the disc have appeared on THE CHRIS ISAAK SHOW and on numerous MTV shows.
When The Lights Go Out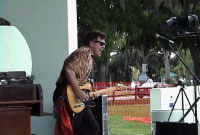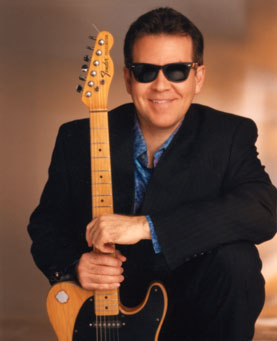 Willie has produced all of the recordings under the Big Boss label as well as engineered many of the tracks and is a voting member of the National Academy of Recording Arts & Sciences for the Grammy Awards.
BEST BLUES MONEY CAN BUY


WILLIE LOMAX BLUES REVUE
BB03003
$12.99
PREVIEW
RIBS ARE READY
WILLIE LOMAX BLUES REVUE
BB99002
$12.99

PREVIEW

GIVE ME BACK MY TEETH
WILLIE LOMAX BLUES REVUE
BB96001
$12.99

PREVIEW

RAZORBACK / WORKIN' TO THE BONE


WILLIE LOMAX BLUES REVUE
45RPM
BMR014
$8.99